Absconded murderer Mark Stoner-Seed found in Scotland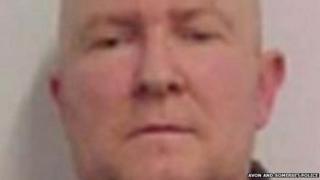 A convicted murderer who absconded from an open prison in south Gloucestershire has been arrested in Scotland.
Mark Stoner-Seed, 52, was released on a temporary licence from Leyhill Prison on 23 January but failed to return to at the designated time.
He was serving a life sentence for murder, grievous bodily harm with intent and arson with intent.
He was located and arrested by Police Scotland on Tuesday.