Fears grow for missing boxing promoter Michael Graydon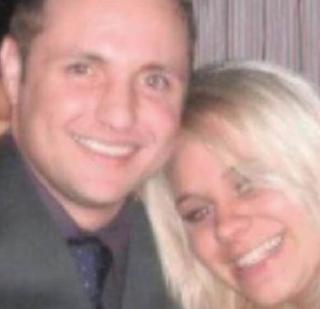 Fears are growing for the safety of a Bristol boxing promoter who has gone missing in Monaco.
Michael Graydon, 29, from Stockwood had gone to watch a boxing match featuring Bristol boxer Lee Haskins.
He vanished after becoming separated from a friend outside a club at 01:40 GMT on Saturday, his family said.
He did not turn up to see the fight that evening or arrive at the airport for his flight home on Sunday and has not contacted his family since.
His mother Jane Graydon, who has flown out to the principality, said police were widening their search and dredging a marina as part of their investigation.
Last night she accompanied detectives to the night club and saw CCTV footage which showed Mr Graydon running away with no-one chasing him.
"I need to find my son - the longer this goes on the more anxious I feel," she said.
"He has a beautiful son Reuben with his fiancée and you don't spend £500 a ticket for a match and not turn up."
Mr Graydon's fiancé Kira Billiau hopes to make a television appeal later and is putting up flyers around Monaco.
His sister has flown to Nice to hand out posters there.
Boxer Lee Haskins said: "I saw his friend at the fight and asked where he was and you know he wouldn't miss the fight, I know that. I just hope he gets found and he's alright."
A spokesperson for Avon and Somerset Police said an investigation was under way.