Bristol girl, 12, rape inquiry: No crime took place police say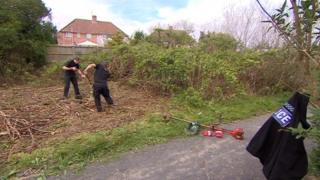 An investigation into the rape of a 12-year-old girl in Bristol has concluded no crime took place, police said.
It was alleged an attack happened between a carwash in Acacia Road and Gorse Hill, Hillfields, at 16:00 BST on 28 March.
A report was made to police on Wednesday.
Det Supt Rachel Williams said: "We've carried out an exhaustive investigation which has now confirmed that no crime took place."