Bristol Autism Project holiday club saved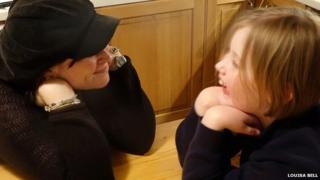 A campaign by a woman to save a holiday club for autistic children has succeeded.
The Bristol Autism Project (BAP) offers free, supported holiday activities for children aged five to 18 years.
More than 1,500 people signed a petition raised by Louisa Bell to urge Bristol City Council to protect the service if it was outsourced.
The council has now confirmed it will "continue to deliver the service" provided by the project.
Mrs Bell, whose ten year old daughter Ciara has autism, said she was "absolutely over the moon".
She set up the online petition after staff told her the service would not exist after June.
"I was so angry at what was happening to our service that I felt I had to take some action," said Mrs Bell.
She described the project as "a lifeline".
"It's a chance for them to take part in a range of activities that would not be possible for them under normal circumstances," she said.
Catherine Rippington, who has used the service for 12 years, described the difference it has made to her family as "immeasurable".
"We were finally able to leave the house," she said.
Henry Barnes of the National Autistic Society which has supported the petition said the service is "irreplaceable" and the society is delighted the council has listened to local families and reversed its decision.
"As well as the pledge to keep running the Bristol Autism Project for the foreseeable future, the council has also made a welcome commitment to include parents and carers in the development of the service.
"Autism is a very complex condition which affects each individual differently, so input from those directly affected will be invaluable in ensuring the service continues to be a lifeline."
In March, the council said it was looking at "all the short break services we commission or provide to disabled children to ensure best value for money".
It has since written to families who use BAP confirming the service will remain in house "for the foreseeable future".