Bristol GP calls for 'potentially lethal' prescription law change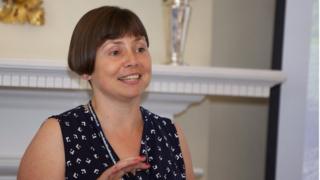 Tightening prescription medicine laws to reduce suicide risk has been called for by a Bristol GP at a conference.
Dr Dominique Thompson said issuing the likes of anti-depressants in instalments could minimise the chance of overdose and suicide.
She told the Local Medical Committees (BMA) national conference medication could be dispensed in small batches with no extra charge to patients.
About 70% of self-harm admissions in 2014 in Bristol involved overdose.
Dr Thompson also represents GPs on the city's suicide prevention group Stitch.
'Stressful dilemma'
Last year, there were 1,539 self-harm presentations to the Bristol Royal Infirmary, about 1,300 to Southmead Hospital and 200 to the Bristol Children's Hospital.
Talking to the conference in London, Dr Thompson said: "The possibility that patients may take an overdose of a prescribed medication, medication which they may actually need to stay well, creates a very stressful dilemma for us GPs.
"Obviously, GPs can currently prescribe in small amounts, but each of those individual prescriptions will cost the patient who does not get free prescriptions £8.20, a real disincentive to taking a drug that could successfully treat them."
Stitch director Salena Williams, a senior nurse at the BRI, said: "The fantastic work that Dominique is doing in both attempting to change the law and piloting reduced prescriptions is one of a number of projects Stitch is involved in to improve care in self harm and ensure evidence based practice across Bristol.
"There is strong evidence that reduction of access to means reduces self-harm and suicide attempts, and this change will be of national importance in terms of reducing suicide".