Bristol to Malaga flight turns back due to unruly passenger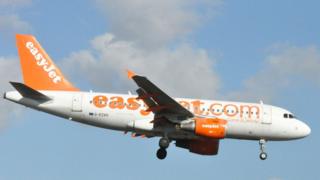 A disruptive passenger has caused a flight from Bristol to Malaga to turn back over the English Channel.
Easyjet EZY6057 returned to Bristol Airport on Wednesday evening and police arrested a 55-year-old man on suspicion of being drunk on an aircraft.
The airline said it took such incidents "very seriously", and "does not tolerate abusive or threatening behaviour" onboard its aircraft.
Easyjet said the safety of passengers and crew is "always its priority".
The flight had to be rescheduled.