Bristol's Clifton College 'should have identified sex offender'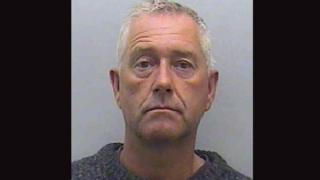 A private school should have identified a teacher's inappropriate behaviour earlier, a report has found.
Jonathan Thomson-Glover was jailed for three years and nine months after admitting sex offences involving young boys at Bristol's Clifton College.
He was convicted of making, taking and possessing hundreds of indecent images of children and sexually abusing boys.
An independent report said signs of inappropriate behaviour should have been picked up earlier.
Parent complaints
Thomson-Glover, 54, who taught German and was a housemaster, secretly filmed more than 120 boys - aged between 12 and 17 - over a 16-year period at the college.
The school-commissioned report found several incidents which could have indicated he was unsuitable to work with children were not investigated, and staff were not sufficiently aware of safeguarding issues.
When parents complained, letters and notes of meetings were not placed on his personnel file, a note of disciplinary action was lost, and each incident was considered in isolation rather than the bigger picture.
Thomson-Glover pleaded guilty to 36 counts of making, taking and possessing indecent images of children.
Earlier this year he was also convicted of sexually abusing young boys at his holiday home in Cornwall, and was given an additional six month prison sentence.
The abuse took place at some point between 1987 and 1992, probably when the boys were about 12-years-old.
The report into the school's handling of allegations against Thomson-Glover was commissioned by the school after some parents said they had raised concerns about him but little was done.
The college has apologised and said it has made changes to its staff training, complaints procedure and the way it logs and shares child protection information.
'Serial sex offender'
In a letter sent to parents it said "how deeply sorry" it was for the "exploitative and criminal behaviour" of its former teacher.
An NSPCC spokesperson said the report was "deeply concerning" and highlighted "how Thomson-Glover was able to abuse a position of trust over many years without action being taken".
"He was a serial sex offender, responsible for dozens of offences and with no regard for the consequences of his actions on his victims.
"It's crucial that schools are a place of safety for children any allegations of abuse are taken seriously and fully investigated."