Apology after Cambridgeshire inquest data loss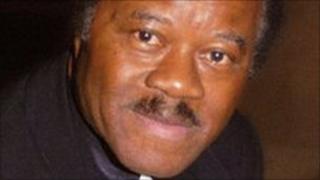 A coroner's office and Cambridgeshire County Council have apologised after losing recordings of an inquest into the death of a man killed by a German doctor.
Dr Daniel Ubani was working for an out-of-hours service in 2008 when he gave David Gray, 70, a fatal injection.
The BBC revealed earlier this month that an investigation was under way after the sons of victim David Gray were told that the data had vanished.
The inquiry has now concluded that the recordings are incomplete.
Sections of each day of the inquest are missing.
The lawyer for Mr Gray's sons had requested a transcript of the hearing for use in a case being brought before the European courts.
Unlawfully killed
In a joint statement, the Cambridgeshire Coroners Office and Cambridgeshire County Council have told the family:
The laptop recordings were successful and the data from the three-week hearing was transferred daily to a desktop computer
The back-up system failed and only partial recordings are recoverable
The recording equipment and process used was subsequently found to be functioning correctly
They were unable to determine the exact cause of the loss of data.
The authorities said they took seriously what has happened and that they were reviewing and revising procedures for handling inquest recordings.
They have written to Rory Gray, a son of the victim, to tell him: "We can only apologise that the full recording is not available and assure you that we are taking steps to reduce the risk of this happening again."
Coroner William Morris ruled at the inquest in February this year that Mr Gray, of Manea, Cambridgeshire, was unlawfully killed.
The coroner said the loss of the recording had no bearing on the outcome of the inquest.
In June this year Dr Ubani was struck off by the General Medical Council (GMC) in England because of its concerns over his competence and the possibility he could repeat his errors.