Men bailed in 1970s Peterborough murder probe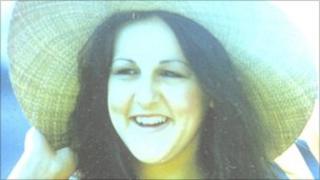 Two men who were arrested last week in connection with the murder of a woman in Cambridgeshire 30 years ago have been released on bail.
Sally McGrath disappeared in Peterborough in 1979 and her was body found in woodland the following year.
A 58-year-old from Fareham, Hampshire, was arrested on Tuesday and a 53-year-old from Great Yarmouth in Norfolk held on Friday, both on suspicion of murder.
Police re-opened the case along with inquiries into seven sexual offences.
Miss McGrath, who was living with her parents in Tower Street, Peterborough, was last seen on the afternoon of 11 July 1979 at the Bull Hotel, Westgate, in the company of a man.
Her body was discovered partially buried in Wild Boar Spinney at Castor Hanglands in March 1980.
A post-mortem examination revealed she had died from a blow to her head, but it is not known what caused the injury.