Snowy Farr memorial design chosen for Cambridge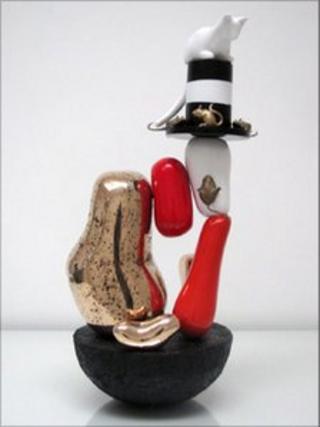 The winning design has been selected for a sculpture to commemorate the work of an eccentric Cambridge fund-raiser.
Snowy Farr, who died penniless in 2007, raised around £125,000 for charities for the blind by entertaining city shoppers with his singing and dancing.
Following a consultation process, a painted bronze sculpture depicting the cats and mice that accompanied Snowy Farr will be erected in Cambridge.
The design, by artist Gary Webb, will be funded by city retail developers.
At the beginning of the year, Cambridge City Council asked the public to choose from one of five proposed designs for Snowy Farr's memorial.
Councillor Robert Dryden said: "Very shortly after Snowy died, many people contacted me asking for a permanent public piece of artwork in his memory.
"Some people have said Snowy would not have wanted money spent like this, but instead would like his charities to benefit.
"However, the funding we have can only be spent on public artwork and I am now looking forward to the day when we have the official unveiling ceremony."
The provision of funding for public art is a requirement imposed on developers by Cambridge City Council's Planning Obligation Strategy.
The funding must compensate for "loss or damage created by a development" or "mitigate a development's impact".
The installation date of the Snowy Farr memorial has not yet been announced.