Two jailed over Peterborough sham marriage plot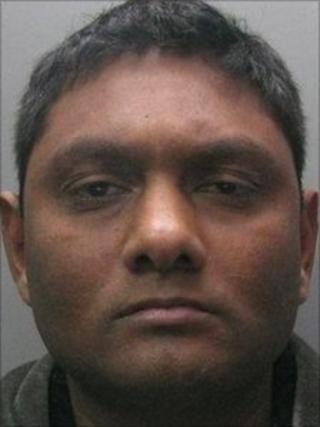 Two people have been jailed at Peterborough Crown Court after admitting a sham marriage plot.
Lithuanian "bride" Gintare Sapelyte and Indian "groom" Penta Karri, both from the city, were each sentenced to eight months.
Karri, 34, of Padholme Road, hoped marrying an EU national would help him gain long-term residency in the UK.
He and Sapelyte, 21, of Burmer Road, were arrested by UK Border Agency officers on 20 December last year.
Suspicions were raised when the pair went for a pre-wedding interview at the city's register office.
The court heard their scam was not sophisticated. Neither bride nor groom could understand each other, and Sapelyte had to ask when the wedding would be so she could confirm she was available.
Sam Bullimore, UK Border Agency assistant director, said: "We work closely with registrars and churches to identify marriages that may not be genuine and this case is an excellent example of the effectiveness of this approach.
"When the couple visited Peterborough Register Office to make arrangements for their wedding the registrar was suspicious that the couple could barely communicate in a common language.
"They did absolutely the right thing by sharing these concerns with the UK Border Agency.
"As a result, two people who thought they could treat our immigration laws with contempt are behind bars."
Last summer the immigration minister Damian Green ordered a crackdown on sham marriages.
Officers undertook 53 sham marriage operations, including 12 in the Midlands and East region.
They made 126 arrests, including 38 in the Midlands and East.