YMCA youth offenders' scheme gets £1m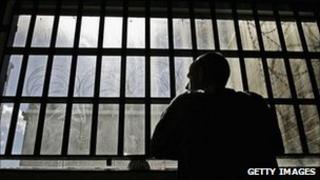 A project to support young offenders after they are released has been given nearly £1m by the Big Lottery Fund.
The No Cracks project, led by YMCA Cambridgeshire and Peterborough, is aimed at ex-offenders aged 17 to 23.
Simon Samuels, fundraising manager, said: "For many, this was their first experience of prison and effectively they are looking to be rescued."
No Cracks works with offenders in prison, meets them at the gate on release and provides follow-up support.
"The first 48 hours after young people come through that gate are probably the most crucial for them," Mr Samuels said.
"Typically there's been some form of alienation from family groups and friends.
"They've struggled to maintain those links so there is no-one to meet them, they've got £30 in their pocket and they just don't know what to do.
"They just need to know that there's someone there who cares."
Youth in Focus
The support offered by No Cracks includes assigning a key worker to each ex-offender who will develop a personal action plan with them before release, meet them at the gate on the day they get out and offer them accommodation at the nearest YMCA hostel.
Key workers then provide one-to-one tailored support designed to prevent re-offending, and enable the young person to live a successful, independent life.
The funding is part of a £30m investment by the Big Lottery's Youth in Focus initiative.
To deliver the project, YMCA Cambridgeshire and Peterborough will work with partner organisations including the charity St Giles Trust, Cambridgeshire and Peterborough Probation Trust and Cambridgeshire and Peterborough Youth Offending Services.