Strawberry Fair community policing plans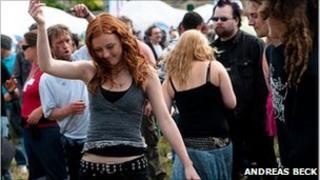 The largest free festival in Cambridge will go ahead in 2011 with new community policing plans in operation.
Strawberry Fair, which takes place on 4 June, was cancelled last year after police appealed against the event's premises licence.
Since then, the fair's organising committee has liaised closely with Cambridgeshire Constabulary to ensure disruption to residents is minimised.
This year perimeter fencing will be erected with controlled entry points.
Chief Inspector Dave Sargent, in charge of the policing operation, said: "Our planning has looked at the best way to tackle past issues at the event.
"Local officers will be on hand to ensure public safety and support the fair organisers' security operation.
"There will be practical measures in place to prevent the fair being spoiled by alcohol or drug misuse and criminal and anti-social behaviour."
Justin Argent, chair of the Strawberry Fair Committee, described the policing plans as "positive and supporting".
He added: "Strawberry Fair is keen to ensure that everyone has a great day out that is safe and not ruined by the anti-social behaviour of a few people."
There will only be three public entry and exit points to the fair on Midsummer Common, and there will be strict security measures in place for those wishing to enter.
This includes restrictions on bringing large amounts of alcohol into the fair.