Council asks residents to suggest sites for development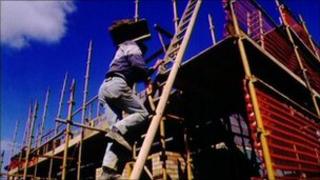 A council is asking residents and landowners to suggest sites for potential housing developments and land suitable for traveller and Gypsy sites.
South Cambridgeshire District Council's "Call for Sites" forms part of its development strategy to 2031.
Suggested sites must be able to accommodate 10 or more dwellings and be at least 0.25 hectares (0.6 acres) and close to "well-served" villages.
Suitable options will be put out to public consultation in 2012.
Councillor Tim Wotherspoon, portfolio holder for Northstowe and new communities, said: "This is a chance for local people and landowners to get involved and suggest sites they believe may be suitable and available for housing development.
"It will help ensure the council is able to test all the potential options before consultation with our communities begins on the new South Cambridgeshire Development Plan next year."
Potential developers will be also be expected to submit plans for community facilities and improvements to public transport in areas proposed for new developments.
All plans must be received by 29 July.