Police helicopter scrambled to Cambridge 'burglar'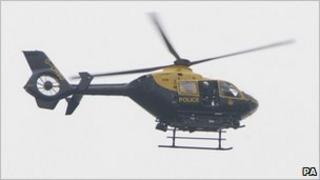 The police helicopter was scrambled when concerned neighbours saw a man trying to break into a house in Cambridge.
But the 'burglar' turned out to be the owner of the property in Latimer Close and had forgotten his keys.
A police spokesman said: "The helicopter was in the area but once officers confirmed he lived there it was sent to other duties."
Cambridgeshire Police plans to ground its helicopter from next year.
This will save the force £500,000 at a time when it has to make 20% cuts.
Instead it is looking to share services with the Chiltern Air Support Unit, backed up by existing support from the Essex and Suffolk forces.