Peterborough 'green transport' plan gets £5m boost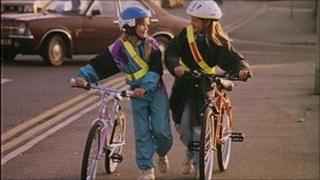 Peterborough's bid to become an Environment Capital has come a step closer following a grant of £5m from the Department for Transport (DfT).
The money, from the government's Local Sustainable Transport Fund (LSTF), is to be spent on "green transport" projects across the city.
The city council plans to improve cycleways, cycle parks and footpaths.
Other plans include a community bike-share scheme similar to one introduced by Mayor Boris Johnson in London.
Peterborough City Council already has a "green transport" plan which has been operating since 2004.
Travelchoice started with a similar grant of £3.2m from the DfT.
Recycling bicycles
Charlotte Palmer, manager of the scheme and climate change officer, said: "So far we've achieved a 9% reduction in car journeys, a 12% increase in cycling and a 35% increase in the use of public transport, so we really know that we've got some success to build on in Peterborough.
"We are one of the few authorities in the country that has been able to secure the full amount from this latest round of funding.
"The DfT was looking for projects that really could be delivered. There's nothing new, nothing really innovative, but it's still very exciting for the future of transport in Peterborough."
She added that the council now planned to improve the infrastructure of existing cycle and pedestrian routes and introduce secure cycle parks at the railway station and in the city centre.
Grants will be made available to businesses that encourage employee cycle and car-share schemes, and a bicycle recycling scheme will be introduced into schools, providing transport options for low-income families.
By 2016, the Travelchoice scheme hopes to achieve a 21% increase in the use of sustainable travel and a 9% reduction in traffic passing through the centre of Peterborough.