Three-year treatment plan for Peterborough drug users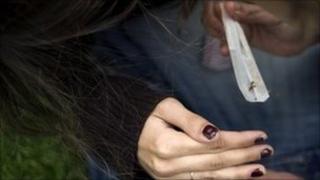 A three-year plan to tackle drug abuse and improve treatment for users has been set out for the Peterborough area.
The Adult Drug Treatment Plan 2011/14 has been put together by the SaferPeterborough Partnership (SPP) and drug treatment providers.
A needs assessment carried out for the plan found an increase in the number of cannabis users and women accessing drug treatment services since 2009.
The plan sets out objectives to ensure more users can access treatment.
Suitable aftercare
Det Ch Insp Gary Goose, strategy manager at SSP, said: "We're pleased that the numbers [receiving treatment] have gone up, because that is reflective of better access to treatment, for women in particular.
"It's been known for some time now that women have been under-represented in the treatment system.
"Cannabis numbers in treatment have gone up because there are now ways of treating that type of abuse, whereas in the past resources were aimed at the higher end class A drugs."
The SPP plans to implement an improved treatment system which would help to ensure that those leaving treatment are provided with suitable aftercare focusing on accommodation and employment to enable them to remain drug-free.
The plan will be "refreshed annually" to ensure it adheres to government guidelines for the treatment of drug users.