New chair of Hinchingbrooke residual trust named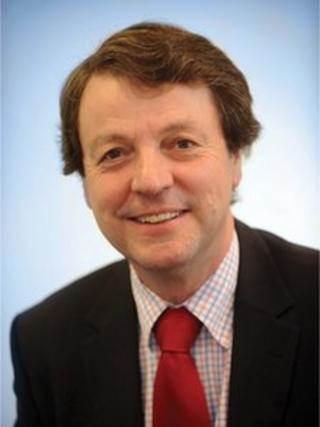 The head of a trust set up to monitor the performance of a private firm that will run an NHS hospital in Cambridgeshire has been appointed.
Circle Health is expected to take over the day-to-day management of Hinchingbrooke Hospital in November.
Mike Burrows will take up his post as chair of the new residual trust board at Hinchingbrooke Health Care NHS Trust in October.
It will monitor Circle Health and represent staff and patients views.
The hospital will be the first of its kind in the UK to be run privately.
For the past three years Mr Burrows has been a non-executive director and audit committee chair at NHS East of England.
He said: "I am honoured to have been given such a unique opportunity. This is a first for the NHS and it is very exciting to be a key part of it.
"Whilst Circle will take over the day-to-day operation of the hospital, the staff, hospital and assets will remain in the NHS, with patients continuing to receive NHS services.
He added that the board would "play an important role in ensuring patients using the hospital continue to receive the high standards of care they have come to expect from the NHS".
"We will ensure Circle deliver on their business plan and continue to improve services and the quality of care provided to patients," he said.