Constituency link bars Lansley from speeding hospital plan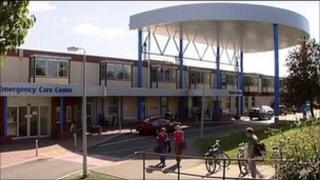 Health Secretary Andrew Lansley says he is unable to speed up a decision to award a Cambridgeshire hospital management contract to a private firm.
Circle Health was expected to take over management of Hinchingbrooke Hospital, in Huntingdon, in June.
Mr Lansley said he was prohibited by the ministerial code from getting involved in a decision which affects his South Cambridgeshire constituency.
Health minister Simon Burns will make the decision.
Mr Lansley said: "If you are a minister who has to make a decision that impacts directly on your own constituency - as Hinchingbrooke does on mine - it should be made by other ministers.
"So the minister of state for health is responsible for the scrutiny of the outsourced franchise management arrangement with Circle for Hinchingbrooke.
"He is, with the Treasury, very nearly finished the scrutiny of the contract with Circle, but it's for him to announce and for him to make those decisions."
Hinchingbrooke, which is in the Huntingdon constituency in Cambridgeshire, is set to be the first NHS hospital in the UK to be managed by a private firm.
Circle is expected to take over the day-to-day operation of the hospital, but the staff and the hospital will remain in the NHS, with patients continuing to receive NHS services.