Cambridgeshire churches unite against people trafficking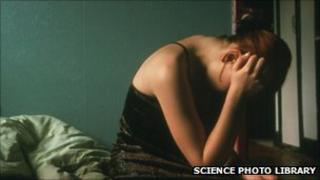 A Christian organisation wants Cambridgeshire's churches to take joint action against people trafficking.
Cambridge Act For Justice has invited around 100 churches to send delegates to a seminar on Saturday evening.
Organiser Rachael Smith said: "We felt this was the right time to unite people to stand against human trafficking."
Between 2003 and 2010, 80 women from Cambridgeshire were referred to the Poppy Trust, the national organisation which supports trafficked women.
This was the third highest number of women referred to the trust in the UK.
'Sexual exploitation'
Bex Keer from Stop the Traffik, a national organisation which campaigns to stop the sale of humans, said: "This [third] highest referrals, they're for women who've been trafficked for sexual exploitation.
"Unfortunately that means in Cambridgeshire there is a demand for buying sex from women. Maybe communities, because they don't know what trafficking is, [are] not creating an environment that is hostile for trafficking."
In 2007, Cambridgeshire police investigating the sex trade said they believed there were up to 100 brothels in the county.
The former Chief Constable, Julie Spence, linked the brothels to the an influx of migrant workers.
However, men are also the victims of people trafficking.
Ben Cooley is the chief executive officer of Hope for Justice, which also campaigns to eradicate human trafficking.
He said: "We dealt with a case a few weeks ago where a group of 13 were brought into this country for the purpose of forced labour.
"Children and men were made to work in devastating conditions and given £15 a week to survive on."
Cambridge Act for Justice and Cambridge Community Church are jointly organising the seminar.
Ms Keer welcomed the seminar and said: "This should help raise awareness, and increase understanding of what trafficking is.
"It's happening in Cambridgeshire, in our communities, next door to us, in our streets.
"When we are able to see it, we can respond appropriately which means we should report that to our local police force."
The seminar is on Saturday 15 October at C3 Centre, Coldham's Lane in Cambridge at 19:45 BST.