Businessman secures future of Peterborough after-school club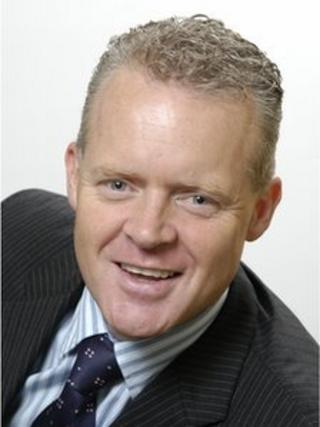 A wealthy businessman from Peterborough has pledged financial support to a threatened after-school club "for as long as it is needed".
Mike Greene, a 46-year-old chief executive officer of a retail consultancy firm, volunteered at the city's New Ark Adventure Playground while filming for Channel 4's Secret Millionaire series in June.
He was so moved by the experience that he said he planned to give up his business at Christmas and concentrate on his family life, along with more charity work.
The New Ark club offers supervised after-school and school holiday play, a small city farm, and support services for children who have been referred by the social inclusion service or by their schools.
Many of the children's parents are unable to afford conventional childcare and rely on New Ark's various services in order to continue working.
Mr Greene has donated an initial £40,000 to help secure its immediate future after the service was threatened with closure earlier this year.
He said he was "overwhelmed by the dedication of the staff working with children in this deprived part of the county".
'Making a difference'
Playgroup manager Nicki Anderson said staff and volunteers had cut their hours and parents had "rallied round" to keep the centre running since its funds were reduced in March.
"Parents provided us with all sorts of play resources, brought in bread for the children's sandwiches, and even toilet rolls," she said.
"We just put up a list of what we needed and they would bring it in, if they could."
Since volunteering at the playgroup Mr Greene has become president of the organisation.
He said it was "easy to give money, facelessly", but working with the staff and children "just struck a chord with me".
He added: "The staff at New Ark have been making a difference to other's lives for 35 years.
"Most of them could earn two or three times as much if they worked in the commercial sector rather than charities.
"But they don't. They choose to give absolutely selflessly and you can see they do it through love.
"It is easy to fall in love with a place like New Ark," he added.
"You can see how happy it makes the children, but that's nothing to how happy it makes me to have experienced that.
"I won't let anything happen to it."
'Life-changing'
During his experience Mr Greene also volunteered at Time Stop, a YMCA hostel for 16 to 25-year-old single homeless people in Peterborough.
"To be thrown out by your mum and dad - the two people who should love you - well, if they don't think you're worthy, it's really easy to think you're not," he said.
He said he put his own work ethic down to a newsagent who gave him a paper round and then promoted him to a Saturday job when he was 11 years old.
"I needed to earn some money to help my own family and he really believed in me," Mr Greene said.
He donated £20,000 to Time Stop and now acts as a mentor to the young people, helping them gain in confidence and find suitable work.
"If someone can just say to these kids at the YMCA, 'I believe in you and in the good qualities you've got', then that can make a huge difference."
He added: "Working with these organisations made me think how busy I've been trying to build a career, trying to build a business - not really selfishly as such - but certainly not as charitably as these people.
"The television programme really didn't cover fully just how much my life has been changed," he said.