Babraham Institute ageing research gets £3.6m boost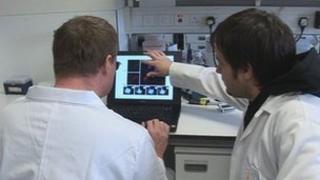 Scientists in Cambridgeshire are to lead a £3.6m project looking at the effects of ageing on immunity systems.
The Babraham Institute has received the funds from the Biotechnology and Biological Sciences Research Council.
The project will study how changes to lymphocyte, a white blood cell, contribute to weakening immune systems.
The institute will carry out the research over five years with partners from Cambridge University and the MRC Laboratory of Molecular Biology.
Scientists will study how the blood cell works in mice and how it changes as the mice get older.
They hope their research might result in new possibilities for improving health in old age.
Professor Douglas Kell, chief executive of the Biotechnology and Biological Sciences Research Council (BBSRC), said: "Maintaining and improving the health of older people so they can continue to live enjoyable and productive lives... is a major challenge facing society.
"Combating the problems associated with old age will require an understanding at the most fundamental level of how our bodies change as we age."