Missing Vitalija Baliutaviciene: woman arrested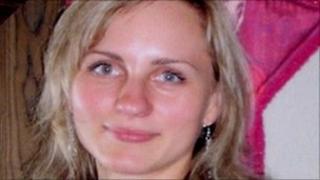 A woman has been arrested in connection with the disappearance of a woman from Peterborough.
Lithuanian Vitalija Baliutaviciene, 29, has not been seen since leaving her home in Burmer Road, New England, at 05:00 BST on 12 August.
A 40-year-old woman was arrested in Peterborough on suspicion of conspiracy to murder and is being questioned by police.
Rimas Venclovas, 46, has been charged with her kidnap and murder.