Taxi driver attacker flees Huntingdon Crown Court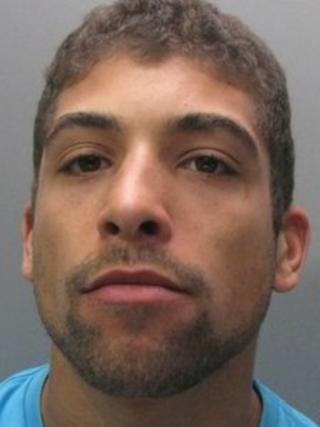 A man from Cambridgeshire has fled a court room just minutes before he was found guilty of attacking a taxi driver.
Curtis King, 23, and his sister Tanisha King, appearing at Huntingdon Crown Court, were both found guilty of causing actual bodily harm.
The court heard they had assaulted taxi driver Mohammed Farooq in June 2011.
But before the verdict Curtis King, of Cavendish Street, Peterborough, fled from the court.
A warrant has been issued for his arrest, said Cambridgeshire Police.
Anesha King, also of Cavendish Street, Peterborough, was released on bail to be sentenced on 4 June.
Det Con Francesca Scott, who led the investigation, said: "This was a brutal attack on a man who was simply doing his job.
"When he acted in accordance with his license he was set upon and suffered a number of injuries.
"We take this type of offence very seriously and we will not tolerate such violence."