Body of missing Peterborough mother found in Poland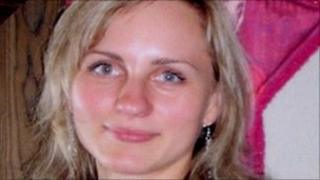 The body of a mother missing from Cambridgeshire since August has been found in Poland, police have said.
Lithuanian Vitalija Baliutaviciene, 29, had not been seen since leaving her Peterborough home in August.
Cambridgeshire police said they had been contacted by Polish officers on Monday following the discovery of Ms Baliutaviciene's body.
Lithuanian Rimas Venclovas, 46, was extradited from Poland in October and charged with her kidnap and murder.
His trial is now likely to take place in October.
Ms Baliutaviciene was last seen leaving her home in Burmer Road, New England, at 05:10 BST on 12 August.
DNA testing has confirmed the body found on Monday is that of the missing mother of one.
A Cambridgeshire police spokeswoman said Ms Baliutaviciene's family had been informed and were being kept up to date with the investigation.