Crematorium's environmental impact 'reduced' by £2m project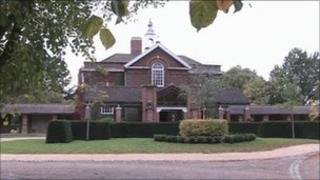 A £2m programme of improvements to Cambridge Crematorium has helped to reduce the impact of cremation on the environment, the city council has said.
A spokesman said new energy-efficient cremators, a "mercury abatement" system and waste heat recycler would meet government emission reduction targets.
"They want mercury emissions reduced by at least 50% by January 2013, and we have achieved that," he said.
Improvements were also made to some public areas and offices.
Tim Bick, executive councillor for community development and health, said the modernisation would reduce both the carbon footprint and atmospheric emissions of the crematorium.