Man jailed for life for strangling partner in St Ives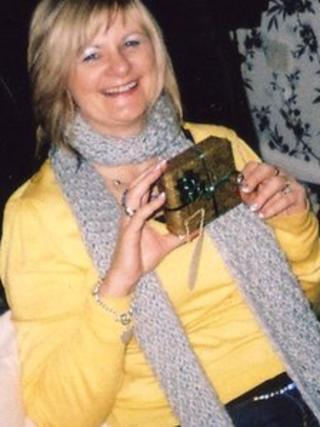 A man who strangled his partner at her Cambridgeshire home has been jailed for life with a minimum term of 14 years.
John Mearns, 54, was found guilty at Cambridge Crown Court in June of murdering Pauline Smith, 54, of Gainsborough Drive, St Ives, in October last year.
Mearns, of no fixed address, had denied murder but admitted manslaughter.
Sentencing, Judge Antony Bate said Mearns' attack on Mrs Smith was "not premeditated".
During the trial, the court was told Ms Smith had been strangled for a significant period of time - believed to be a matter of minutes.
The court heard Mearns had been in an "on-off relationship" with Mrs Smith after she separated from her husband, Barry, earlier in 2011.
Mr Mearns, who was described as a "possessive, jealous and controlling man", had occasionally visited Mrs Smith at her flat.
He reacted badly when he began to lose control of the relationship, the court heard.
The prosecution said Mrs Smith's friends had described her as a caring woman with a "soft, sensitive side", who always wanted to see the best in people.
After Mearns was convicted, Mrs Smith's family said in a statement: "We can never put into words what he [John Mearns] has done to our family and friends, however today has given us, and Mum, some justice. "