Cambridgeshire PCC election: Candidates look at savings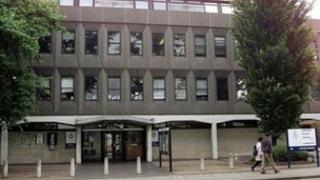 Candidates in the Cambridgeshire police and crime commissioner (PCC) election have given their views on cuts to constabulary budgets.
The budget for policing the county in 2012-13 is £130.5m. Two thirds of this comes from the government, and the rest from council taxpayers.
The Police Authority has included a 2% increase in council tax in its plans for 2013-14.
In order to make necessary savings, Cambridgeshire Police has formed a strategic alliance with Bedfordshire and Hertfordshire constabularies.
The move is expected to deliver an estimated £15m in savings across the three forces each year by the end of 2015-16.
Initially the forces are examining ways of working together on major crime investigations, professional standards, contact management and firearms.
'Efficiencies needed'
They are also considering outsourcing some services including IT, finance and human resources to private security firm G4S.
As part of the savings, the force announced in October it would cut 38 senior officers.
ANSAR ALI - Independent
"We need to prioritise and target what the public feel is the most beneficial services for them," said Mr Ali.
"I will be fighting very hard. We are the second lowest funded police service in the country. That is unacceptable. I want fairer funding for Cambridgeshire."
Sir GRAHAM BRIGHT - Conservative
Sir Graham said: "The police authority has done quite a good job at protecting front-line officers and brought in another 90 policemen through efficiencies.
"I think there is still a lot of flesh on the bone. I would protect front-line officers. But there are other savings. We could work with our authorities with human resources and payroll to make further savings."
PAUL BULLEN - UK Independence Party
"My personal view is we should not be cutting the budget. We can't keep cutting and cutting," said Mr Bullen.
"We need to sit down and go through the figures." He said that depending on what the accounts say, the precept may need to be raised.
STEPHEN GOLDSPINK - English Democrats
Mr Goldspink said he thought there was room to save money by making the force more efficient and "by improving the management".
"My view is I would look at the budget with a fine tooth comb and reappraise the priorities of spending. I will look at how the money is spent," he said.
FARROQ MOHAMMED - Independent
"As far as Cambridgeshire Police is concerned, it is the most underfunded county in the country. Resources are very stretched," said Mr Mohammed.
He said it may be acceptable to make cuts to backroom staff to invest in front-line policing, but cuts should not be made "for the sake of cutting".
RUPERT MOSS-ECCARDT - Liberal Democrat
Mr Moss-Eccardt said: "Now the authority has set a precept of 2% [in council tax] and the government has pre-empted the vote for a PCC by indicating that the incoming PCC will not be able to raise it more.
"We will look at the collaboration of back office services with nearby police forces."
ED MURPHY - Labour
"Cuts of 20% are far too much. It is putting neighbourhood policing teams at risk," said Mr Murphy.
"Labour will be fighting against 20% cuts. We have so far managed to protect neighbourhood policing teams, but in policing terms, the previous chief constable predicted Armageddon if we carry on with cuts."