Reward to find killer of cat in Cambridge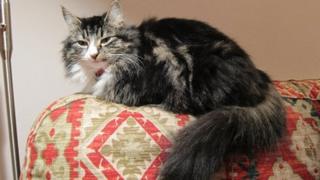 A couple from Cambridge have put up a £1,000 reward to help catch the killer of their cat.
The four-year-old pet Lulu was found with its head and tail cut off close to its owners' home in Hurst Park Avenue last month.
Steven Bunkhall and Sharon Bellard, who described the attack as "absolutely shocking", are offering the cash for information leading to a conviction.
The pair said a further £500 was being offered by a local well-wisher.