Peterborough Labour Party bullying claims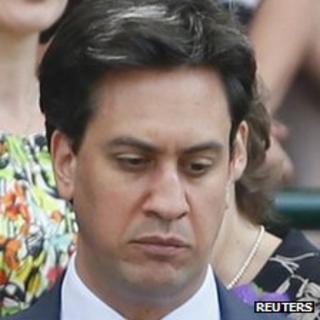 Allegations of "bullying and intimidation" within the Labour Party in Peterborough have led senior members to call on leader Ed Miliband to launch an inquiry.
BBC East has learnt of at least three letters to Mr Miliband.
They talk about "some very dubious events" surrounding the selection of the prospective parliamentary candidate (PCC) for Peterborough, Lisa Forbes.
The Labour Party said the "selection was fair and transparent".
'Vicious and vindictive'
The correspondence to Mr Miliband and other senior figures within the national party ask them to look closely at what is going on in Peterborough.
The letters talk about bullying and intimidation.
One of them says: "Our own members are vicious and vindictive to a degree that could never align to socialist values."
There are also allegations these complaints had been reported to the regional party before but nothing happened.
"There has been so much wrongdoing, people are getting fed up and now walking away," says one letter
Another talks about "small caucuses that meet clandestinely" in contravention of party rules
'Cleanse the party'
One letter says "Labour will be a laughing stock locally" if the media got wind of what was going on.
A Peterborough councillor John Knowles writes: "Please cleanse the party and return it to decent hard working activists who only want to support the party and the people it is proud to represent."
One letter calls for the National Executive Committee to fully investigate the running and governance of the party.
The Labour Party said: "The Peterborough selection was fair and transparent. We have taken clear and strong action to ensure our rules are followed.
"We are satisfied that selections across the country are being carried out properly and any suggestion otherwise would be wrong."
The party has refused to comment on the allegations of bullying and intimidation, saying it was an internal party matter.