Cambridgeshire go-kart firm fined after girl's death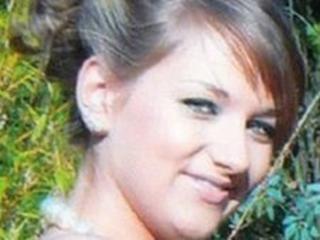 The company and former manager in charge of a Cambridgeshire raceway where a teenager died in a go-karting accident have been fined more than £10,000 for breaching safety laws.
Suzanne Cornwell, 18, from Hardwick, died after her scarf became tangled in a kart at Caxton in December 2009.
Peterborough Raceway Ltd and the manager at the time, Paul Shinn, both pleaded guilty to safety breaches.
They were fined at Peterborough Crown Court earlier.
Miss Cornwell's scarf became entangled in the axle of her kart on 10 December while she was taking part in an out-of-hours go-karting session.
'Tragic incident'
The East of England Ambulance Service said at the time the teenager had suffered "critical" neck injuries and was unconscious when paramedics arrived.
She died in Addenbrooke's Hospital, in Cambridge, the following day.
A coroner ruled her death was accidental.
Following a police investigation South Cambridgeshire District Council prosecuted the firm under health and safety legislation.
The company was found to have ineffective health and safety risk assessments and its staff were poorly trained.
It was also criticised for not having enough marshals on duty and for its premises and equipment being "generally in a poor condition".
Sentencing, Judge Nic Madge said: "I cannot take Suzanne's death into account when I pass sentence.
"The sentences which I pass today would have been very different if there had been a link between these offences and Suzanne's death."
Peterborough Raceway Ltd was fined £8,500 and ordered to pay £4,000 costs.
Mr Shinn was fined £1,700.
A statement released on behalf of the defendants, said: "The judge said he wanted to make it clear the prosecution had not established any causal link between the offences and the tragic incident.
"He emphasised that the failings did not cause her death and neither the company nor Paul Shinn had any knowledge of the unauthorised racing on 10 December 2009 during which the fatal accident occurred."
The company closed the track after the accident and no longer operates the site.