Cambridgeshire drivers may face £60 bus lane fines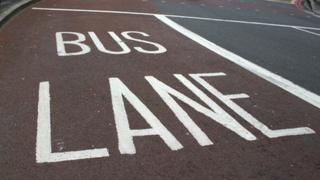 Drivers could face £60 fines for using bus lanes when they are not allowed to in and around Cambridge under plans being examined by councillors.
Cambridgeshire County Council is also looking to bring in cameras to stop the unauthorised use of these lanes.
Studies suggest that in Cambridge there are 600,000 cases a year of bus lanes being used by cars, says a report to the council's cabinet committee.
The council is being asked to back the new measures on Tuesday.
The report says on average every hour during peak traffic times 150 drivers break rules and use bus lanes.
Extra cameras to catch those flouting the rules could be paid for through fines, the report says.
The report says that a Transport for London study found that enforcement measures resulted in a 15% fall in delays to buses.