Cambridgeshire County Council set to make £149m of budget cuts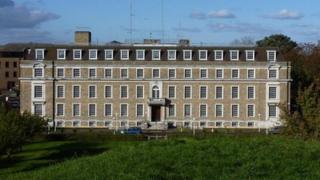 Frontline services could be cut and jobs lost in Cambridgeshire as the county council struggles to make about £149m of savings to balance its budget over the next five years.
The council's cabinet agreed to a draft budget for 2014-15 and future years.
A report to the council warns "there are no easy solutions to meet the savings and that some services will need to be cut or reduced".
The Tory-controlled council has already saved £74m in the last two years.
Councils across the country have been hit by a reduction in funding by central government.
'Tough time'
The council's £751.6m draft budget for 2014-15 includes savings of about £38m, with more savings planned in the budgets up to 2018.
Council leader Martin Curtis said: "This is a very tough time for councils and especially Cambridgeshire.
We are one of the hardest hit authorities in the country in terms of funding and yet we are trying to deliver the most growth.
"The scale of savings we now need to make means we have to make tough decisions and inevitably some regrettable cuts to frontline services.
"But these cuts are necessary so that we can continue to make sure we protect the most vulnerable while supporting the local economy and jobs."
A spokesman for the council said the authority was unable to say how many jobs may need to be cut.
The cuts include a £32m cut to children, family and adults services. These cuts include £11.3m of savings from the older people and mental health budget and an £8.6m cut to adult social care.
The council said it planned to increase council tax by 1.99% "to help protect frontline services".
A final version will then be debated by full council in February.