Wisbech to March railway 'would make money'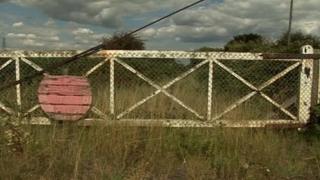 The re-opening of a railway between Wisbech and March in Cambridgeshire is financially viable, a county council report has found.
It would cost £75m to rebuild a station at Wisbech and reinstate the eight-mile (13km) track to connect trains to the main line at Ely.
The council report said the economic benefits for the area could reach £81m.
Council leader Martin Curtis said: "The study is a big step forward and what it does show is this is worth doing."
Campaigners have said a direct train service to Cambridge would take about 40 minutes - much faster than a car or bus journey.
Wisbech station was shut in 1968 when passenger trains to March were stopped.