Cambridgeshire Police Sgt Spencer Evans on sex assault charge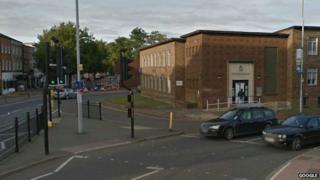 A Cambridgeshire Police officer has been charged with harassing three woman and recording one of them doing a "private act".
Sgt Spencer Evans, 40, from Harston, is accused of putting the three women in fear of violence and sexually assaulting one of them.
He did not enter a plea when he appeared before Stevenage Magistrates and is due at St Albans Crown Court in September.
He was granted bail.
Sgt Evans, who was based at Bridge Street Police Station in Peterborough, is accused of carrying out the offences in Huntingdon "or elsewhere" between September 2007 and September 2009.
The harassment charges detail a range of accusations including sending unwanted images of his genitals, biting off fingernails and toenails while one of the alleged victims was asleep, walking around a flat growling, damaging clothing and belongings, sending texts to one woman's husband and emailing her father, making threatening gestures in a restaurant and sending texts to say he had been watching one woman.