Cambridge University Pembroke College employee charged with fraud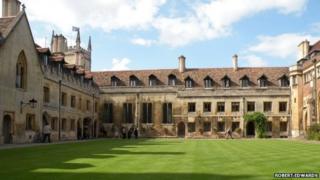 A Cambridge University employee has been charged with stealing more than £285,000 from a college.
The 41-year-old woman, from Cambridge, was charged with two counts of fraud by abuse of position.
Cambridgeshire Police said she was arrested on suspicion of theft from an employer following a report from Pembroke College.
The woman, who has been bailed, is also charged with stealing more than £3,000 from Girton Social Club.
She has also been charged with one count of false accounting.
The woman is expected to appear before magistrates in Cambridge on 1 December.