Greater Cambridge City Deal: Assembly looks at transport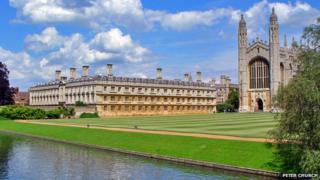 Plans to pump more than £100m into Cambridgeshire transport schemes have been discussed by a new assembly made up of business leaders and councillors.
The funds have been made available as part of the government's Greater Cambridge City Deal.
Schemes include bus priority projects on Histon, Milton and Madingley Roads in Cambridge, and cycle routes between the city and Haverhill and Royston.
There are also plans for changes to the Foxton level crossing.
The Greater Cambridge City Deal Joint Assembly met for the first time on Monday afternoon and agreed to look at a clutch of schemes.
A final decision on the schemes will be taken on 28 January by the City Deal Executive Board.
Lewis Herbert, leader of Cambridge City Council, said: "The decisions we make later in January will be informed by the new assembly and by recent consultation meetings and public responses.
"We are determined to continue to involve residents, workers, students and businesses in all key decisions, because it is their city and because their travel choices will decide the future success of Cambridge, including the all-important need to switch more journeys from cars to buses and bikes."
The Greater Cambridge Joint Assembly includes councillors from Cambridge City Council, South Cambridgeshire District Council and Cambridgeshire County Council.
It also includes representatives of aeroplane firm Marshall Group, AstraZeneca, Cambridge University Hospitals and Anglia Ruskin University.