Peterborough parents 'could' pay towards their children in care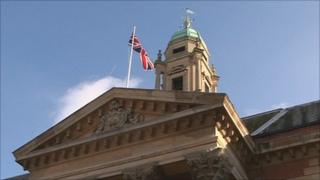 Asking parents whose children are in care in Peterborough to contribute towards the costs has been branded a "preposterous" idea by a councillor.
The Conservative-led city council is considering the move as part of a review of its child social care system.
Only those who could afford would be asked to pay and it could discourage some from placing their children in care, it said.
But Liberal Democrat Darren Fower said it was a "nasty" and "bullying" tactic.
Wendi Ogle-Welborne, director for communities, said that if parents were financially able "we should ask them to make a contribution because obviously that would reduce the cost to the tax payer".
"The majority of parents wouldn't be able to make a contribution because they may be on a low income or benefits."
She added that the council was "only talking about a handful" of families.
But Mr Fower said: "The care system's there to do its job which is to support people. It's certainly not there to victimise and bully people, and insinuate they've somehow failed."
He added: "Personally I think it shows the nasty side of our... council and I can't understand why this concept is even being entertained."
The authority believes contributing to the £400 per child per week cost could free up "more money to spend on other things", said Ms Ogle-Welborne.
The idea has so far only been proposed to the council's scrutiny committee. To take it further a paper would have to be presented to the cabinet at a future date, Ms Ogle-Welborne said.