Cambridge United fans stranded by bus breakdown to get 'VIP day'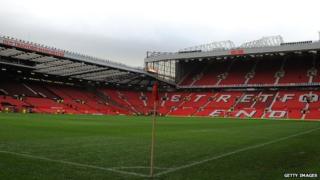 Cambridge United have offered a "£60 VIP day" to fans who missed most of their club's match with Manchester United after their bus broke down.
About 60 fans were stranded on the M6 and saw the last 20 minutes of the FA Cup fourth round tie at Old Trafford.
They had already been delayed by an accident, roadworks, a yacht on a lorry trailer and a wrong turn on to the M11.
The fans will be given a VIP day at the Abbey Stadium and the £15 to £20 cost of their coach ticket will be refunded.
They will not be compensated for the match tickets, which cost up to £45.
A Cambridge United VIP day offers fans the chance to meet players and watch a home match from the Abbey Stadium's executive box.
Chairman of Cambridge United Dave Doggett said: "We know that we will never be able to replace the 70 minutes of football that those 60 fans missed at Old Trafford.
"We wanted to make a gesture to those supporters to hopefully go some way in making up for that lost experience."
Josh Holly, who was one of those stuck on the bus, said the match with Manchester United was "a once-in-a-lifetime opportunity".
"Obviously the club cannot turn back the clock and replay those 70 minutes but this is a good gesture," he said.
The journey had been due to start at 13:00, but was put back an hour the day before.
The Richmond Coaches vehicle was delayed a further half hour while a yacht passed along Newmarket Road. The driver then turned on to the M11, heading towards London.
The coach broke down close the Knutsford Services on the M6 after it lost air pressure and its brakes and suspension ceased to work.
Manchester United won the replay 3-0 on 3 February.