Cambridge University Pembroke College worker jailed for fraud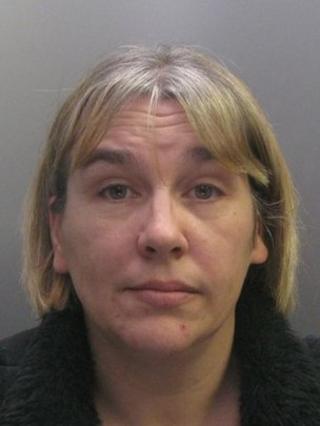 A Cambridge University employee has been jailed after admitting stealing more than £285,000 from a college to fund her gambling addiction.
Finance officer Jacqueline Balaam, 41, from Fallowfield in Cambridge admitted taking the money from Pembroke College.
She was sentenced to two-and-a-half years in jail when she appeared at Cambridge Crown Court earlier.
Last month, she had pleaded guilty to two counts of fraud by abuse of position and one of false accounting.
As well as stealing from the college, she admitted taking more that £3,000 from Girton Social Club.
Det Sgt Dave York, from Cambridgeshire Police's economic crime unit, said: "This is a case where the strength of an addiction to online gambling overcame the defendant's resistance to temptation.
"She systematically abused her positions of trust in the college accounts office and Girton Social Club using a fairly simple but sophisticated and complex method of falsifying accounting records. This enabled her to steal the money in the first place and then cover her tracks so she was not discovered."
Balaam was sentenced to 30 months in prison for one charge of fraud, a further 12 months for the second charge of fraud and 12 months for false accounting.
All three sentences are to run concurrently.