Cambridgeshire Fens minor injury units closure the 'only realistic option'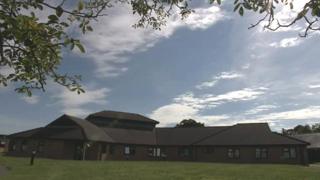 All minor injuries units in one of the country's most deprived areas could be closed, according to a confidential report seen by the BBC.
The Cambridgeshire and Peterborough Clinical Commissioning Group report said financial problems meant closures were the only "realistic option".
The units earmarked for closure are in Ely, Wisbech and Doddington.
The Clinical Commissioning Group (CCG) said "absolutely no decisions have been made."
The Conservative MP for North East Cambridgeshire, Stephen Barclay said the report suggested the CCG had behaved in a way that was "misleading at best, it's dishonest at worst".
The units, all in Cambridgeshire Fens, treat patients with a range of injuries including broken bones, wound infections and minor head injuries.
The report, for the CCG's clinical and management executive team, said there were 33,000 attendances a year across the three Fenland minor injuries units (MIUs), and acknowledged they were "popular with local patients".
But it said they were "not good value for money" and recommended closing them in light of the CCG's "current fiscal position."
It added that "further equalities impact assessment work is required prior to public consultation."
The National Audit Office last week said the CCG was facing a shortfall of at least £8m as a result of the collapse of a contract to provide care for elderly people.
Mr Barclay said the report, leaked to him by a whistleblower, "suggests the CCG are misleading the public in having a sham consultation when their internal documents suggest that they plan to close the units".
He added that closing the units "makes no sense for a community with high health need and it's going to put more pressure onto A&E and to local GPs who don't have the capacity".
The CCG's GP chair Dr Gary Howsam said commissioners were "looking at a number of options for the minor injury services in East Cambridgeshire and Fenland and a review is underway".