Cambridgeshire Police detective Matthew Swash sacked over computer misuse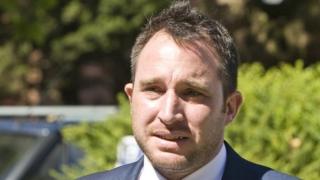 A Cambridgeshire police officer has been sacked without notice for gross misconduct after he was convicted of an offence under the Computer Misuse Act.
Det Sgt Matthew Swash, who was based at March Police Station, was found to have breached professional standards.
In February, he was sentenced at Cambridge Crown Court to two months imprisonment, suspended for 12 months.
He had admitted accessing unauthorised information about a colleague on a police computer system.
Wednesday's hearing found he had breached Standards of Professional Behaviour in a number of areas, including respect of honesty and integrity, equality and diversity, confidentially and through discreditable conduct.