Newquay businesses approve district idea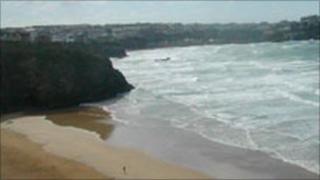 Businesses in Newquay have responded positively to proposals to create a Business Improvement District (BID).
A BID involves businesses paying higher business rates in a defined geographical area and re-using the additional money to improve the area.
In a survey of 117 businesses, 69% said they were interested in developing the idea, but 8% said they were not in favour.
The final decision about the scheme will take place in 2011.
A 1% increase in business rates in Newquay would generate about £750,000 which would be used to improve the BID.
Veryan Armstrong, from The Headland Hotel, said: "It is very encouraging that the majority of businesses are willing to work together to improve the trading prospects of the resort.