Australian man wins visa battle to marry Cornish woman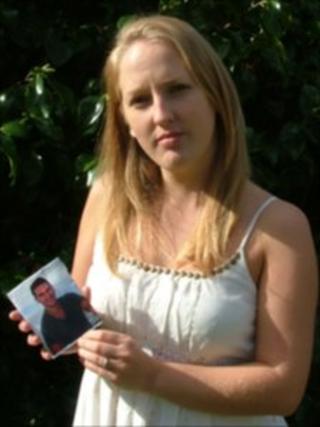 An Australian man has got a visa to enter the UK to marry his Cornish fiancee after being rejected twice.
Matthew Pirrone, 27, from Sydney, was refused entry because of insufficient evidence that he could live in the UK without claiming state benefits.
He only wants to stay in the UK for two weeks and then he and Charlotte Bunney, 25, from St Breward, will be living in Sydney.
They are now due to marry on 29 October.
Ms Bunney said further proof from her parents that they would support Mr Pirrone had convinced the UK Border Agency.
"This time we put in proof of my parents' income and ownership of the house.
"We have given them all the evidence they need.
"It's lovely to phone him up now and hear the happiness in his voice."
Mr Pirrone said: "I just can't wait to get there.
"It's been quite stressful."
Now the couple are looking forward to being in Sydney for Christmas.
Mr Pirrone said: "My place is ready. All I need is Charlotte by my side and it will be complete."
The UK Border Agency said visas could be refused if there was not enough evidence to show the applicant had financial support.