Agency staff cost Cornwall Council £750,000 a month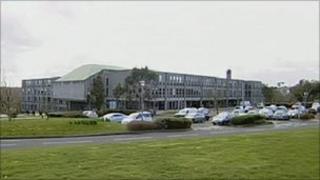 Cornwall Council is spending about £750,000 a month on agency staff and consultants, new figures released by the unitary authority say.
The council said such staff were only used to cover seasonal work, sickness, short-term projects and cases where it could not to recruit permanent staff.
It added that the cost, which could be about £9m annually, was only a small part of its £1bn annual budget.
The figures are on the internet as part of a drive to show financial openness.
The figures, which are part of a government drive for local authorities, include any transaction which is more than £500.
They show that temporary workers were employed for a variety of roles, from road maintenance to schools to children's services.
The council said the employment of agency staff was strictly controlled.
It added that the use of agency staff would drop further as plans to cut posts as part of savings plans came into force.
The council wants to deliver savings of about £6m in the next financial year.
It is also aiming to save a total of £170m over four years, with about 700 jobs expected to go.