'Transparency champion' for Cornwall Council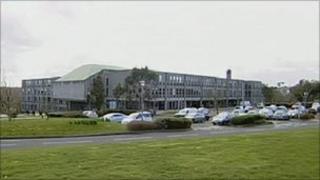 A Cornwall councillor appointed to ensure the public gets better information has pledged not to "roll over and do the hierarchy's bidding".
Bob Egerton, an independent, is the authority's new "transparency champion", part of a government-backed drive to show greater openness.
Any transaction over £500 as part of its £1bn budget is available online.
Mr Egerton said he would also attempt to reduce the areas where councillors excluded the public from meetings.
Speaking on BBC Radio Cornwall, he admitted the public could find the online figures difficult at first but "it was a good start".
The council has said his job would be to work with members and officers to show how public money has been spent.
Mr Egerton said he was hoping to work with colleagues in an attempt to persaude them to discuss more issues in public.
Councillors have the right to discuss issues in private and exclude the public for a number of reasons including commercial sensitivity.
"It is important that other councillors contribute to the process and I will be talking to my colleagues about how we can work together on this issue," he said.
Mr Egerton added: "I'm not just going to roll over and do the bidding of the hierarchy."
Recent figures published by the council as part of the openness move showed that the authority was spending about £750,000 a month on agency staff and consultants.