£500k teaching centre for college campus in Cornwall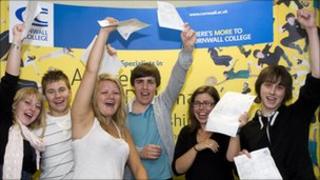 A £500,000 teaching centre is being developed for AS and A-level students at Cornwall College.
The centre, at the St Austell campus, will include an open-plan computer suite and 17 classrooms.
Dave Linnell, Principal of Cornwall College, said the facilities would enhance the learning experience for students at the campus.
The new centre is expected to open in the summer, with teaching starting in September.
Mr Linnell said: "By improving the A-level experience at St Austell, we will ensure that Cornwall College's students are as prepared as they possibly can be to succeed and excel in their chosen career path."