Homeless death teenager 'let down' by agencies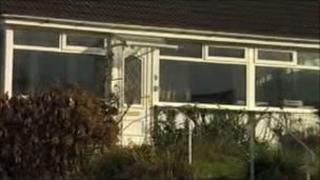 A homeless Cornish teenager who died after drinking alcohol and taking drugs was let down by local protection agencies, a serious case review said.
Lorna May, 17, died on 25 March 2009 while sleeping at a house in Newquay.
The review, published by the Cornwall and Isles of Scilly Local Safeguarding Children Board, said multiple agencies failed to spot she was at risk of harm.
Cornwall Council said the tragic case had led to the development of a new Housing and Children's Protocol.
'Tragic case'
The review said that as well as failing to notice she was at risk of harm, agencies also removed her from the child protection register and failed to help her mother, who was a victim of domestic violence.
Miss May was subject to child protection procedures in 2005, but her name was taken off the child protection register after eight months.
An inquest in January was told there was confusion among social workers and other agencies about their responsibilities for helping children over the age of 16.
It also heard social services admitted letting Miss May down after she followed her mother in sleeping rough for the last six months of her life.
The serious case review suggested that if communication between agencies had been better, Miss May's fate might have been different.
Cornwall Council said that a number of services had contact with Miss May, including social care, housing, youth, youth offending, education and Connexions and that all participated fully within the review process.
In what it called a "tragic case", the council said that agencies in Cornwall had reflected on how they worked with young people in an attempt to provide more flexible services, leading to the development of the new protocol for homeless 16 and 17 year olds.
It said: "The serious case review identified some issues between professionals in terms of sharing information and agreeing access to services.
"This has involved a strong focus on driving improvement across Cornwall to ensure that safeguarding principles and understanding are embedded within all aspects of services and to improve and strengthen safeguarding practice."