Cornish footballers off to Japanese tournament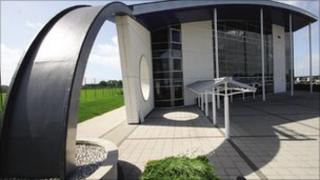 A group of Cornish teenagers is on its way to Japan just days after a devastating earthquake, to take part in a schoolboys' football competition.
More than 20 youngsters from Truro College left Cornwall on Sunday 13 March.
They will spend a short time in Hong Kong.
The students will then head to south-west Japan, away from the areas worst affected by the earthquake and tsunami, to take part in the competition.
Truro College staff spent the weekend making telephone calls to find out if was safe for the boys to continue with the tournament.
Sports lecturer and head of football at Truro College, Mike Vanes, said: "We've been in contact with Japan constantly and been assured that everything's fine to go.
"We're not going to get to Japan until Wednesday. We're going to monitor the situation and we'll take it from there once we're in Hong Kong."
Parents of the teenagers have said they would be watching the developments in Japan closely over the coming days.
One parent, Jazelle Potterton from Port Isaac, said: "To begin with I thought they weren't going. Then I thought to myself, 'there are 16 year olds who go out to war, let them go and we'll just hope for the best'."
The young footballers will be taking part in the International Sanix football tournament in Japan.
They will be playing teams from all over the world including New Zealand and South Korea.
The youngsters have staged a series of fundraising events to raise the £1,250 which is needed to send each footballer.