'No undue risk' taken in Cornwall school visit to Japan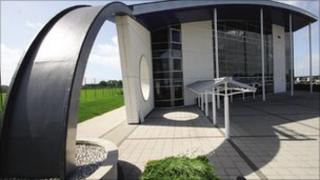 A school in Cornwall says a visit to Japan by a group of pupils for a football competition could progress as planned "without undue risks".
More than 20 youngsters from Truro College left the UK on Sunday 13 March.
The school said pupils were in Fukuoka, in the south west, and hundreds of miles from areas hit by the earthquake, tsunami and damaged nuclear plants.
Organisers of the International Sanix Tournament were also keen that the event went ahead, it added.
The footballers are due to take part in the tournament after a stop in Hong Kong.
The school said the initial decision to travel had been straightforward as the first part of the visit was to Hong Kong.
'Monitor closely'
It said: "We have monitored all available advice since then very closely indeed.
"This includes advice from the Foreign Office, the World Health Organisation, the UK government's chief scientific adviser, airlines and local advice from the area, including the tournament organisers.
"We decided on the basis of all that information that the visit could progress as planned without undue risks to the party."
The school added that it would continue to monitor the situation closely and that the decision would be kept under review.
"The first priority will always be the safety of our students and staff," it said.
The players are competing against teams from all over the world, including New Zealand and South Korea.
The youngsters staged a series of fundraising events to raise the £1,250 which was needed to send each footballer.